The Shows of TK Blu and the Uncool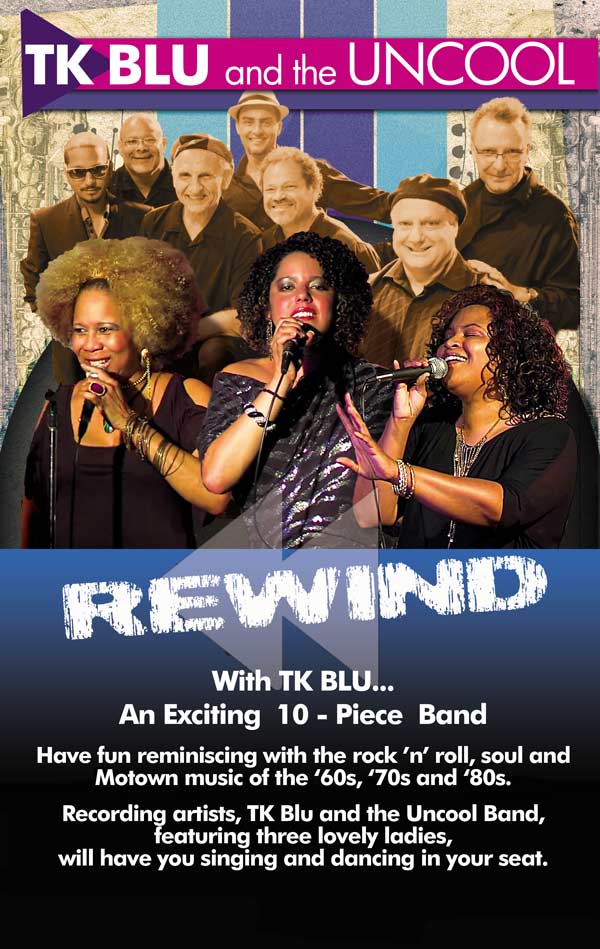 REWIND
Groove Back In A Musical Memoir
Remember when you could not listen to music in you home without the subtle crackle and pop of the LP needle speeding along a record. Or the transfixing hiss of a cassette tape. Reminiscing is fun, and TK BLU AND THE UNCOOL reminisce better than anybody. With a "dancing in the aisles" set list, let TK BLU AND THE UNCOOL take you back to the eighties, seventies, and sixties with amazing hits done only the way TK BLU AND THE UNCOOL can do.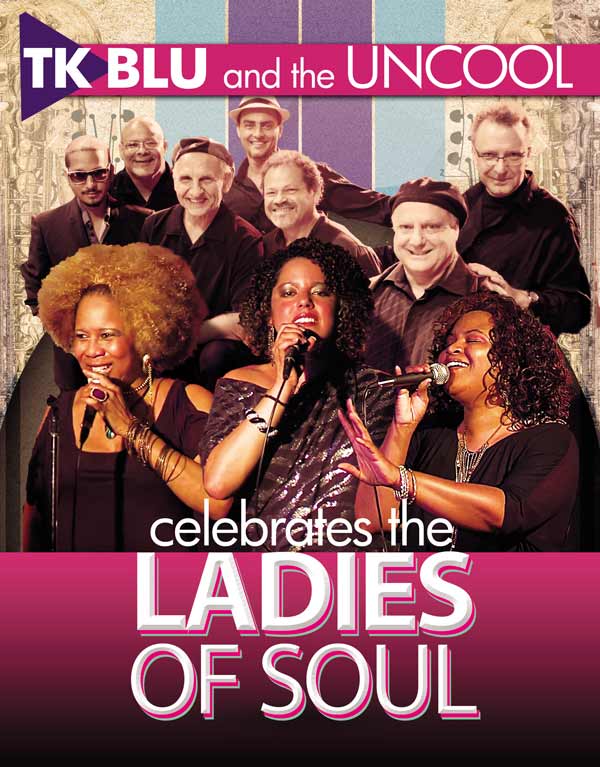 Celebrates The Ladies Of Soul
A Night Of Diva Mania…
Aretha Franklin, Gladys Knight, Martha Reeves, The Chiffons, The Crystals, The Shirelles, Shirley Murdock, Stephanie Mills, Patti Labelle, Donna Summers, The Supremes, Martha & The Vandelles, Carol King, Anita Baker and more… You will love every minute of this show where the ladies of TK Blu and the Uncool bring to life the magic of the soulful women who have made American music the Iconic and envied music around the world.