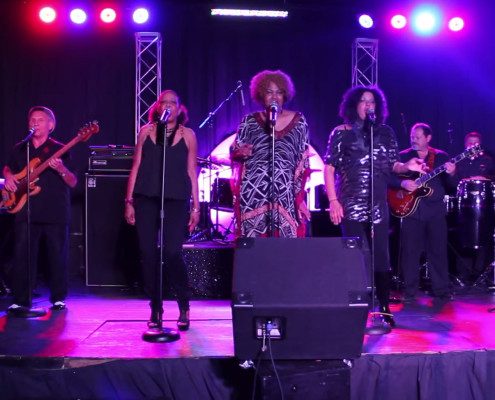 Jazz lovers to pop lovers, classic R&B to American song book classics, its a concert everyone relates to. TK BLU and the UNCOOL really are COOL! With decades of experience combined, TK BLU and the UNCOOL's live performance showcases each member's talents, whether it's catchy hooks or outstanding musicianship. This ten-piece can customize a versatile songlist to liven up your venue. TK BLU and the UNCOOL's contagious sound will have you grooving and coming back for more. This group is making their mark, so you don't want to miss out on TK BLU and the UNCOOL as they groove their way to the top.
TK BLU BAND is a classic R&B/Blues/Jazz concert/show band.Musical Director, Producer, and Musician, Tony Kessler, along with a group of gifted musicians, and the lovely ladies make up the Tk Blu Band's exhilirating music. Their music is energizing. It brings a tap to your feet and a smile to your face.
Three amazingly gifted and lovely singers enhance the sound of the band and are the perfect complement to Tony's sexy, husky baritone. Their harmonies are crisp, clean and beautiful and the leads are drop-mouth gorgeous. All of the elements of a crowd-pleaser combined to bring one of today's hottest shows on stage.
Meet the Uncool!
Like they say, it's hip to be square – it's also cool to be uncool!
Tony Kessler : TK of TK Blu and the Uncool
Musical director and producer Tony Kessler brings to TK BLU a wealth of experience gained from working in the music industry for more than three decades as well as studying at Juilliard School of Music.
Tonys work has ranged from having a composition performed at Carnegie Hall to a musician/ performer at the world famous night club the Copacabana. Tony has worked extended engagements with such entertainment icons as Sid Caesar, Joel Grey, and Bobby Rydell.
Tony award winner Melba Moore was so impressed with Tony, she asked him to produce her one-woman musical I Got Love. Tony has recorded several albums, his most recently under acclaimed producer Chris White. In between recordings, live performances and production work, Tony spends his time writing and producing shows for several Florida youth theatre troupes.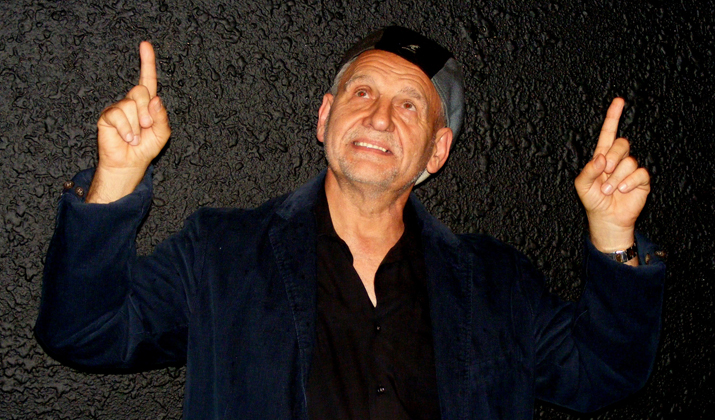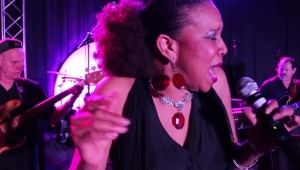 SABRENA RICH
Singer
Sabrena Rich has sung some of the top jazz and R&B venues in south Florida. She holds a very high reputation with the Jazz and R&B community of south Florida.
She has recorded several albums, including one under her name and another with TK BLU band leader Tony Kessler. She is currently working on another album with TK BLU.
Several of her dance recordings have been playing in dance clubs in England. Sabrena is also very active with the youth of Florida working in conjunction with the Boys and Girls Club of America. Her vocal recording of THE CLOCK READS 12 was aired on the former smooth jazz radio network LUV 94
TK Blu and The Uncool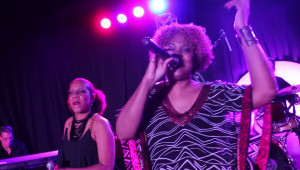 SANDRA DEAL
Singer
The Lovely, The Sultry, The Blessed Sandra Deal is a native of Miami Florida.
She loves singing, writing and acting. In addition to her stunning vocal talents, Sandra played the Lead roles of ˜The Lady' in Blues in the night' "Dorothy' in 'The Wiz' 'The wife' in Wo Man Wars. Sandra is also an accomplished actress.
Along with many places within the U.S. her singing career has taken her to Venice and Verona Italy as well as Barcelona and Madrid Spain.
She currently sings with TK BLU band.
TK Blu and The Uncool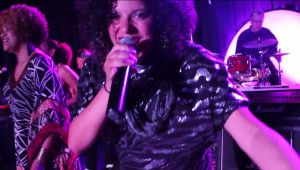 JEANNE LYNN GRAY
Singer
Jeanne attended the American Academy and appeared in such shows as New York Undercover and A Perfect Murder. In south Florida 2004, Jeanne was chosen as the title role of Queen in the Cy Coleman/Ira Gasman musical The Life. The wildly successful performance earned her critical success and netted her both the Carbonell and Curtain Up Awards for Best Actress in a Musical.
Following her success in The Life, Jeanne was then cast in the musical The Last Session as Vicki, which earned her a 2005 Carbonell nomination for Best Actress in a Musical.
Since then Jeanne has also stretched her talents to include script writing and producing. Co-writing and producing the show A Question of Time in 2006. Jeannes varied characters have included Peep-Bo in The Hot Mikado, Tzietel in Fiddler on the Roof, and the Featured Singer in many musical revues.
Stepping outside of theatre, Jeanne has been performing with TK Blu Band for the last 3 years. Where recently she is the lead singer on 3 featured songs on the soon to be released TK BLU blues CD being produced by acclaimed producer Chris White. Now starring in her one woman show Shades of Gray, Jeanne has gone back to her roots of Broadway and Standards.
TK Blu and The Uncool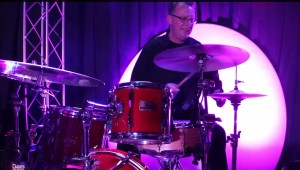 JEAN BOLDUC
Drummer
Jean Bolduc is a native of Canada where he began his career as a drummer at an early age.
He moved to South Florida in the early 80s and performed with some of the most celebrated jazz artists of the era such as Ellis Marsalis, Bill Prince, Jamy Abersold and David Baker.
Jean was staff percussion instructor at Miami Dade Community College for over a decade.
As a freelance percussionist , his talent has taken him around the US, back to Canada and across the Atlantic to Hungary.
TK Blu and The Uncool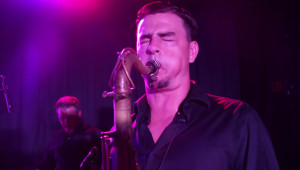 Devon Heinrich
Saxophonist / Flutist
TK Blu and The Uncool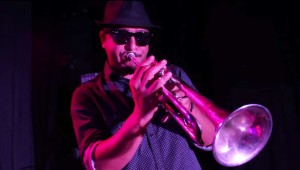 Dave Burgos
Trumpet / Fugelhorn
David Burgos was born in Caracas, Venezuela and has been playing trumpet for over 20yrs. As a freelance trumpet player and educator, David has recorded over 7 albums and traveled the world performing at European jazz festivals: The North Sea Jazz Festival, Montreux Jazz Festival, Umbria Jazz Festival, and Lucca Jazz Festival and was also invited to play at the Kathmandu Jazz Festival in Nepal (Oct 2006). He was invited as one of the top international artist representing both the United States and Venezuela. David attended Florida Atlantic University and currently works all over the United States with his numerous musical projects such as: Elastic Bond, The Agent-K Quartet, and The Resolvers Big Band Reggae Group just to name a few. David Burgos is currently the Musical Director for the Miami StreetBand X and is also a member of the Heat Band Organization, which performs at the Miami Heat home games. David is working on his solo album, which is set to be released early next year. He currently resides in Hollywood, FL
TK Blu and The Uncool
Brad Keller
Piano / Keys
TK Blu and The Uncool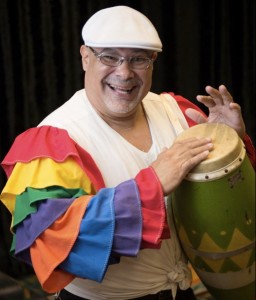 Orlando Contreras Jr
Percussion
CUBAN BORN,
New York/Miami Raised MULTI-PERCUSSIONIST / DRUMMER ORLANDO embodies the true spirit of artistic passion.
He began playing professionally at the age of 17 and enjoys a diversified career as a LATIN, pop, jazz, FUNK, classical AND contemporary percussionist / drummer.
He learned about classical and contemporary percussion in school, and Afro-Cuban as well as brazilian rhythms, in the streets from the old rumberos.
Orlando takes his inspiration from Afro-CARIBBEAN RHYTHMS and has done many sessions and music related PROJECTS COLORING BEAUTIFUL MELODIES IN THE STUDIO AND ON THE ROAD.
An accomplished musician orlando takes pride in his experience, flair, versatility and ability to move and interact with a crowd.
TK Blu and The Uncool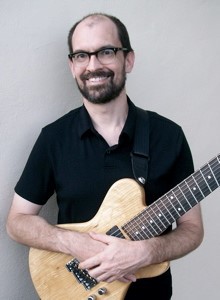 Tom Lippincott
Guitarist
Eight- and six-string guitarist Tom Lippincott teaches jazz guitar at Florida International University and Broward College and both jazz improvisation and jazz guitar at Miami Dade College. Tom has played throughout the world as a solo guitarist and in many different group configurations. He also maintains a website, www.tomlippincott.com , which has further information, photos, and sound clips as well as essays, articles, and a schedule of upcoming appearances
TK Blu and The Uncool